Leading Specialist Dentist in Weybridge
Surrey dental specialists
Specialist in dental implants, dentures and fixed teeth
Specialist in gum disease care
Specialist in oral surgery
Special Interest in root canal treatment
Specialists registered and accredited with General Dental Council, UK.
Facial aesthetics- full consultation on wrinkle reduction and dermal fillers in Weybridge. Covid 19
The Specialist Dental Practice will remain open for all routine and emergency dental care, including specialist referral work. The safety of our patients and team members remain our utmost priority. We do not provide any 'walk-in' services and patients are strictly seen on appointment basis only.
Please click below for our latest patient information.
Should you have a DENTAL EMERGENCY please call 01932857585 or email info@weybridgedentist.co.uk
For the latest advice please visit https://www.gov.uk/coronavirus
The Specialist Dental Practice is the leading specialist restorative and implant dental practice in the county and has been setting the standards of specialist dentistry over the last 30 years.
The Specialist Dental Practice was established in 1973 and is conveniently located in the heart of Weybridge, Surrey. We specialise in the restoration and replacement of teeth to the highest quality and precision in a calm, caring and very personal environment. Providing specialist and family dental care, we thrive to care for your oral health needs with optimum level of function, aesthetics and longevity.
We are delighted to welcome new referrals to our practice from both patients as well as professional colleagues. We are UK qualified and registered multi-specialist team offering specialist care for the complex reconstruction cases involving dental implant therapy, restoration of mutilated dentition and addressing challenges with partial and complete removable dentures,  gum disease treatment, root canal treatment  and oral surgery procedures including complex extractions of teeth and bone augmentation for dental implantology.
Musicians Dental Care; specialist skills available in the practice for advice and treatment of embouchure problems involving the teeth and muscles of the mouth and jaw ( Accredited British Association for Performing Arts Medicine).
A full range of non surgical facial aesthetics to complement specialist bio-mimetic cosmetic dental treatment.
For further information please phone our reception team, or contact us online.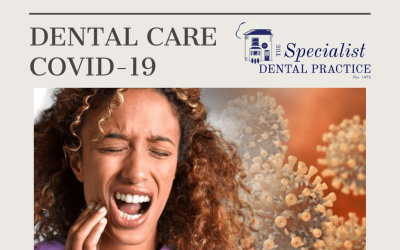 It is likely that the coronavirus will have an effect on your dental care. Routine dental check-ups have been cancelled, and ongoing treatment plans may be disrupted. Where and how you access emergency dental treatment could also change. This page includes advice on...
read more Address
25 Monument Green
Weybridge
Surrey
KT13 8QW Hours
Monday—Thursday: 9:00AM–5:30PM
Friday: 9:00AM–1:00PM
The surgery is closed at weekends and Public Holidays