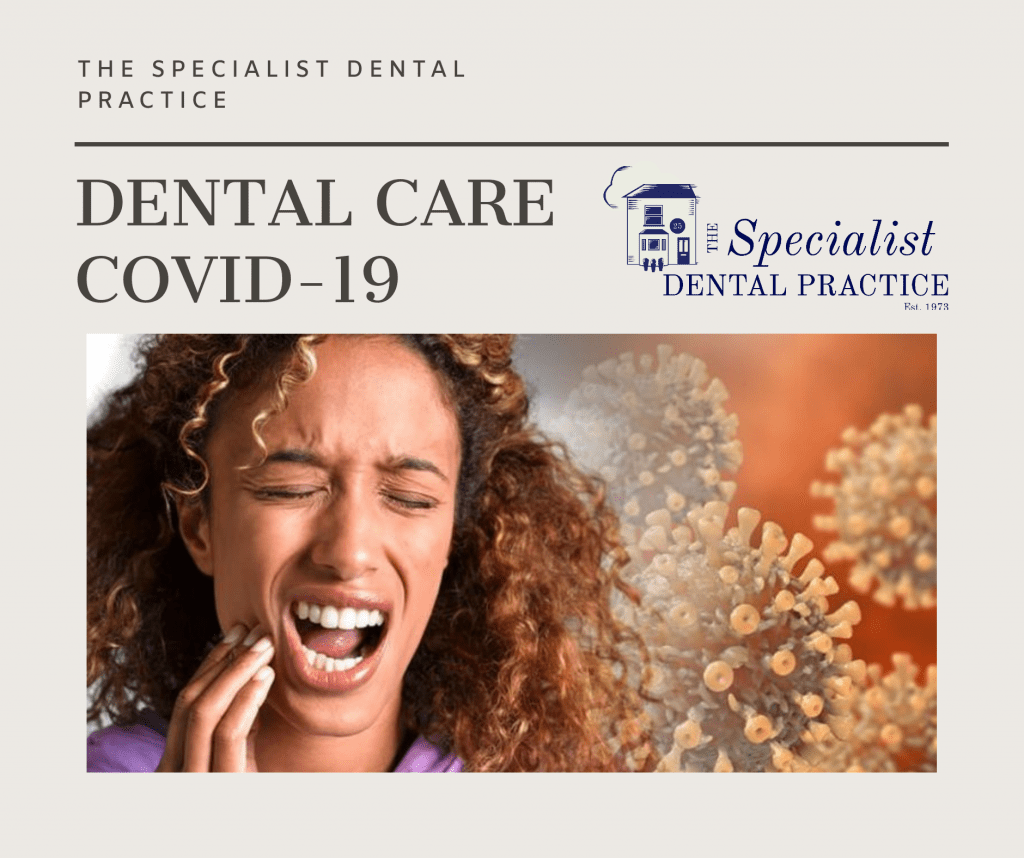 It is likely that the coronavirus will have an effect on your dental care.
Routine dental check-ups have been cancelled, and ongoing treatment plans may be disrupted. Where and how you access emergency dental treatment could also change.
This page includes advice on how you can access dental care, treatment and advice during the coronavirus pandemic.
Visiting the dental practice
If you are suffering with your oral health and need support, we are here to help.
To help stop the spread of coronavirus, we are advising against all routine and non-urgent dental treatment.
This includes:
Dental check-ups.
Preventive treatments such as scale and polish and fluoride varnishes.
Examinations and x-rays.
Appointments for braces.
Cosmetic dental treatment of any kind e.g. tooth whitening.
Routine denture treatment.
Treatments on teeth that are not painful e.g. fillings and extractions.

It is likely that your dental practice will contact you to postpone these appointments. If you do not hear from your dental practice, we recommend that you contact them to cancel your appointment and rearrange it for a later date.
In accordance to the instructions received by Public Health England (PHE) and CQC, all dental practices in England have temporarily ceased routine and non-urgent dental treatment. For emergency and urgent dental treatment, the dental surgery will provide remote (telephone or video-link) advice and assessment for further referral to the dedicated NHS Urgent Dental Care Centres (UDC) if necessary.
Whenever possible, stay at home and help stop the spread of coronavirus. This includes people of all ages – even if you do not have any symptoms or other health conditions.
Non-necessary dental treatment is not a reason for you to leave the home.
Urgent Dental Care
The NHS England has set up dedicated Urgent Dental Care Centres (UDC) for emergency and urgent dental conditions. Please note that this is not a walk-in service and requires appropriate referral by your dentist following remote triage.
If you are in pain, bleeding, swelling, or have had an accident and need urgent dental care, please contact your dental practice.
Please do not visit your dental practice without calling them first.
If you are not registered with any dental practice, please call 111 for further advice.
Dental Treatments in hospitals and A&E
To support NHS services and protect vital resources, it is important that you do not visit hospitals or A&E departments with dental problems.
If you need urgent or emergency dental treatment, contact your dental practice and they will be able to triage and direct you.
Dental care for vulnerable people and those with symptoms
If you need urgent dental care and are self-isolating because you have symptoms relating to coronavirus, or are a vulnerable person at higher risk, call NHS 111 or your dental practice.
The dental practice will be able to assess your needs and if necessary refer you to a special team/centre who will be able to treat you.
Buying oral health products
There is no shortage of oral health products like toothbrushes, toothpaste and mouthwash. Because of this, there is no need to stockpile them.
It is important to only buy what you need, when you need it.
Supermarkets remain open for essential food shopping and we advise that you buy any oral health products you need during this time. Please remember however to keep to social distancing rules and maintain two metres away from other shoppers.
When possible, instead of visiting supermarkets, we recommend that you buy oral health products online and have them delivered to your home.
Tips for good oral health
To help prevent dental problems from happening during coronavirus, here are some top tips for good oral health.
Brush your teeth for two minutes, twice a day with a fluoride toothpaste.
Do not share your toothbrushes. Keep the toothbrush clean and replace them frequently.
The best time to brush is first thing in the morning and last thing at night before you go to bed.
Cut down on how much sugar you have and how often you have it. This is even more important for children at home with increased temptation to snack and consume high sugar diet.
Keep sugar consumption to mealtimes. This will reduce the time your teeth are under acid -attack.
Maintain good hydration and avoid smoking and excessive consumption of alcohol.
Use interdental brushes or floss to clean in between the teeth.
Use non-alcohol based mouthwash daily to remove bad bacteria and keep fresh breath.
Sugar-free chewing gum can help produce saliva and neutralise the plaque acids in your mouth.
More information and advice
Children coronavirus fact sheet, click here
For information about the coronavirus (COVID-19), please visit www.nhs.uk/conditions/coronavirus-covid-19/