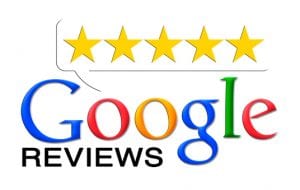 As a retired dentist, who has always been enthusiastic about my profession, I am very keen to have my teeth looked after in the best possible manner, and I choose to drive a round trip of 230 miles to attend the Specialist Dental Practice. Due to my seniority (!), I have needed advanced treatment to restore my dental health, in particular root canal therapy and implant surgery. I cannot praise Akil, Carina and the whole team at the practice more highly for their care and professionalism. My sister and brother-in-law, who are both retired dentists, also choose to see Akil and, like me, are delighted with the treatment they receive. A big thank you to the team.    R.P,  Bath.

Akil
I would like to thank you Akil for the work you did for my implant. You kept me fully informed before, during & after the whole procedure. Although the whole process took 6 months you communicated everything I needed to know, which kept me very confident throughout the period, as did your calm manner. I have recommended you to others as I believe if more people had such an experience, they wouldn't have such a fear of dentists!!

Best Wishes
Sarah – Mrs S.S., London.
A very heartfelt 'thank you' for my perfect smile. After a lifetime of hating my teeth they are now my pride and joy. Thank you for making this year a life- changing time for me. You are a perfect dentist! G.V. Hampshire
Heartfelt thanks for saving my Trumpet career! T.L. – Musician
I have known Akil for over 5 years now, and would have no hesitation in recommending him to others. During the years of extensive treatment that I received at the Eastman, Akil has always demonstrated the highest standards of professionalism and patient care. He has always treated me with respect and consideration, and taken the time to explain clearly the work being done and the rationale for it. I was very pleased with the outcome and continue to use Akil now in a private capacity, as I have complete faith and trust in his work.

Sincerely
David -Mr D.C., London.
It is hard to think that I have false teeth now; they are so comfortable to wear and eat with. In fact I can eat anything without any problem at all (including Brazil nuts which I adore).

Please accept my sincere thanks for all you have done for me over the last few years. You are a true professional with the highest standard of work I believe possible in the field of dentistry. I hope you help many more people with your implant work ……. the results give a quality of life that is priceless. Thanks a million. B.W. Walton-on-Thames, Surrey
I had completed an extensive restoration programme designed to correct major tooth related problems that had profoundly affected the quality of my life. I wish to commend to you Akil for carrying out my treatment with exemplary courtesy and professionalism.
Akil has always shown me a holistic and patient centred approach, dealing with my needs and concerns and making time to explain in a language that is readily accessible to the patient.
I wish him every success for the future,

Yours sincerely
Andrew – Mr A.H., Bedfordshire
The implant work carried out has proved to be a great success. It was a painless exercise … almost a pleasure … and I have no problem eating. I am more confident in the fact that worn down teeth are gone and I now have a good looking row of bottom teeth.
Many thanks. I am delighted with results and will recommend you to anyone I know who needs this sort of treatment. J.B. Teddington, Middlesex
"All I Want For Christmas. .," etc"
subsequent to the accidental damage to my front crowns, I effectively lost my embouchure. By being prepared to experiment with different crown lengths, you gave me the opportunity to test drive the alternatives, to the point where I now have a better setting than my natural original setting. To a brass player, the teeth are the primary hardware, more important than choice of instrument, or mouthpiece, There is an immediate improvement in my tone, lip flexibility, range, power, and performance durability.
To say that I am grateful does not fit the bill. I feel I have been given back my technique and embouchure which I had played from for forty years.
Thanks again. D.H. Warlingham, Surrey
Dear Akil. It has been three years since the completion of my dental work (as reminded by my dentist recently) and I still remain very satisfied with the result. All that work, much more than I anticipated over a period of time was well spent. It has given me a new confidence in my life (no more closed mouth in photos with the grand children), the work looks natural, feel good and the gums fit perfect around the teeth. Good job and well done. Thanks again.

Derek. – Mr D.M., Surrey.
Having spent so many hours receiving dental treatment since my twenties, I was very impressed with the time Akil spent explaining the merits of having new dentures and the time he took to answer all my questions in detail. I felt they were probably as detailed as when he was tutoring a dental student. I greatly appreciated his style of talking to a patient, taking time to fully explain the treatment plan to match the level of the patient's interest and comprehension.
My new dentures are comfortable and has enabled me to bite evenly for the first time in my life. My chewing naturally improved and I can now eat quicker. I can only comment on Akil's manner being that of a highly competent and very friendly professional. He is extremely enthusiastic about dentistry and I always enjoy being treated by him!

Peter -Dr P.T.H , Ph.D. (King's College London), Epsom, Surrey.
Dear Akil
Thanks for your hospitality and a very interesting lecture presentation. It was a thought provoking addressed with a good style of delivery. Keep on delivering care for our patients while striving for perfection. Best wishes and I look forward to attending future presentations.
Dr G.J.H., General Dental Practitioner, Surrey.
I had some concerns over the condition of my teeth and was referred to Mr Gulamali for consultation.
Composite restoration was recommended as a course of action to off-set the enamel and tooth erosion that had taken its toll on my teeth over the years. The procedure was fully explained to me and I proceeded with the treatment, which I am absolutely delighted and astounded with. I cannot recommend this procedure more highly and would advise that anyone seeking to improve the look and condition of their teeth to contact Mr Gulamali and arrange a consultation without delay, you will not be disappointed with the results.

Mr J.K., Epsom, Surrey.