Non-Surgical Facial Aesthetics
Facial rejuvenation can help soften expression lines and define facial contours. They are quick and easy to undertake and the results can have the effect of turning back the years. You will have a consultation with a highly qualified dental specialist before treatment is undertaken, when all aspects of the procedures will be fully explained, and you will have the opportunity to ask questions.
Wrinkle Reduction
Wrinkle Reduction is a highly popular method of softening facial expression lines and making the face look refreshed, this works by relaxing the tiny facial muscles which create expression lines and means the muscles no longer contract as forcefully so the overlying skin stays smooth and crease-free. The procedure is simple and straightforward, using a very fine needle in very precise locations on the face. After around two or three days the effects are seen becoming more visible up to fourteen days after treatment. Average results last around four to five months.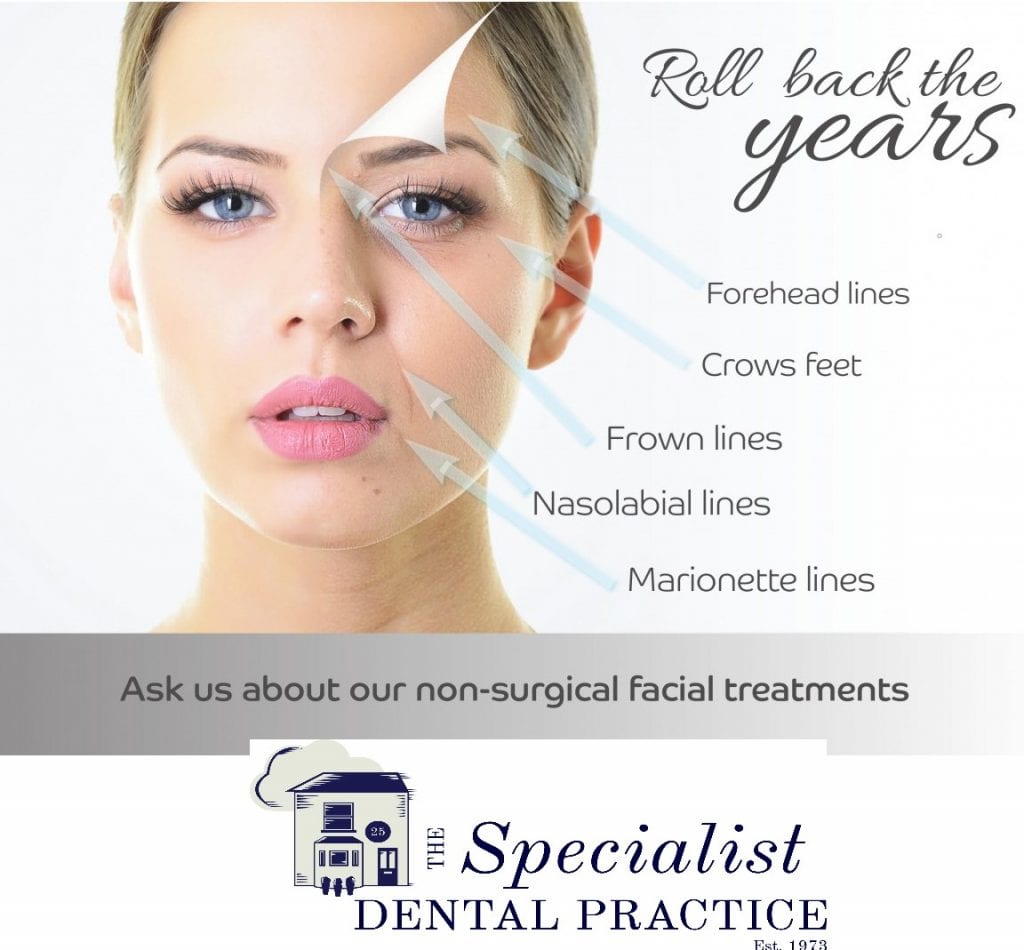 Dermal Fillers
As we age, our skin also ages and loses its youthful vitality. Many people are self-conscious that their wrinkles and lines age them prematurely, making them appear tired and less attractive. With dermal fillers you can help rejuvenate your skin, reducing and in many cases smoothing out wrinkles completely, recapturing a younger looking you.
If you are concerned by the lines and wrinkles on your face or your skin has lost volume and elasticity, making you look older than you actually are, you may consider Dermal Fillers. The treatment can turn back the clock and give your skin a more wrinkle free looking appearance, bringing back a refreshed looking you.