The Specialist Dental Practice was established in 1973 and is conveniently located in the heart of Weybridge, Surrey. The practice is reputed throughout the county as the leading specialist dental practice offering the latest procedures in restorative and implant dentistry.
We provide a superlative service with specialists available in one state-of-the-art multidisciplinary clinic. Offering a dedicated advanced specialist and personal dental care, our fully equipped dental practice has the latest dental technology and offers the highest standards of care for adults and children alike.
We firmly believe on the principles of 'self-preservation' and preventative dentistry. Treatment protocols employ modern materials and techniques that require minimal intervention with strong emphasis on patient centred care that is driven clinically by sound judgement supported on credible scientific evidence.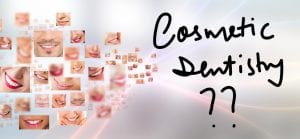 The practice supports a modern decontamination and sterilisation suite that complies with the CODE iComply Best Practice standard of quality assurance and use single-use items of equipment wherever possible to ensure your personal safety. All this enables you to feel confident and in control when you visit us.
We are fully CQC compliant practice and in 2012 gold membership accreditation to the British Dental Association (BDA) Good Practice scheme was achieved for the confidence and protection of our patients. The practice continues to hold the gold membership as a tangible demonstration of our sustained commitment to the highest standard of dental care and customer service.